Welcome to Victoria Studios, our hospitable accommodation at the amazing Naxos Island! Our facilities are located at the village Mikri Vigla, one of the most picturesque locations of the island, approximately 18 kilometers from the capital.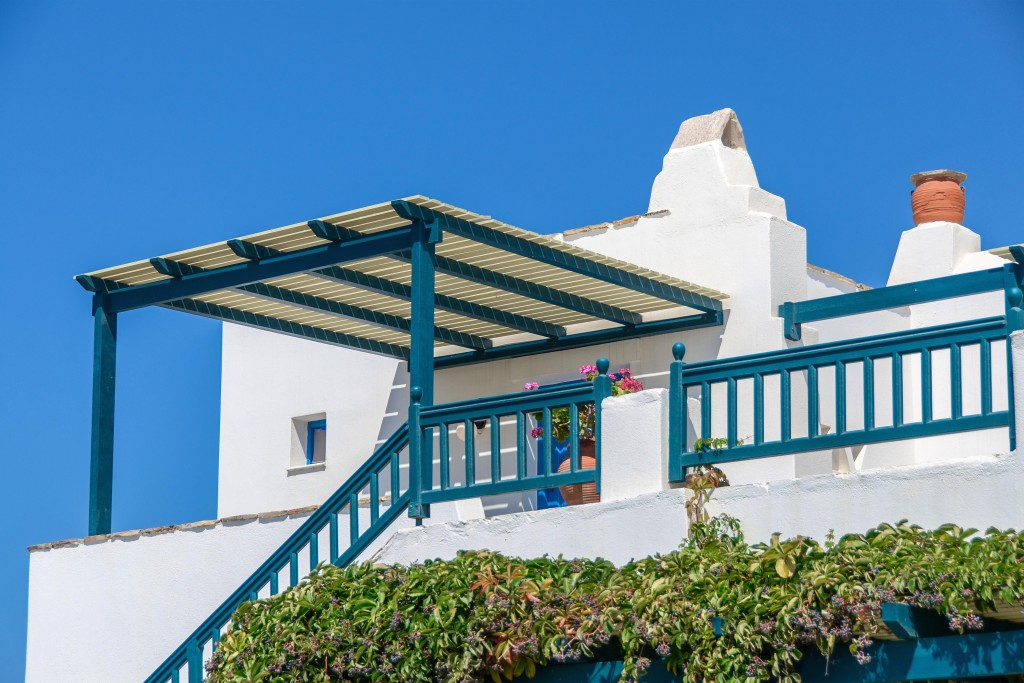 Enjoy your vacations in this small paradise while we you offer you a staying experience of premium quality, whether you choose our studios or apartments. One thing is for sure, your time spent here will not be forgotten!
Our apartments and studios
Our facilities constitute a complex of three different buildings, each of which features the characteristic elegant and traditional cycladic architecture. Building A has four different premium traditional apartments with two rooms that can host up to 4 persons each; they also have two verandas, the north one with the view to the sea and the south one with a view to the garden. Building B has 9 different studios and apartments, and is located right in front of the beach, offering a magnificent view to the sea while Building C has 13 studios and apartments of supreme taste that will satisfy even the most demanding ones. Whichever one you choose, you can be sure that your staying will be a most pleasant one.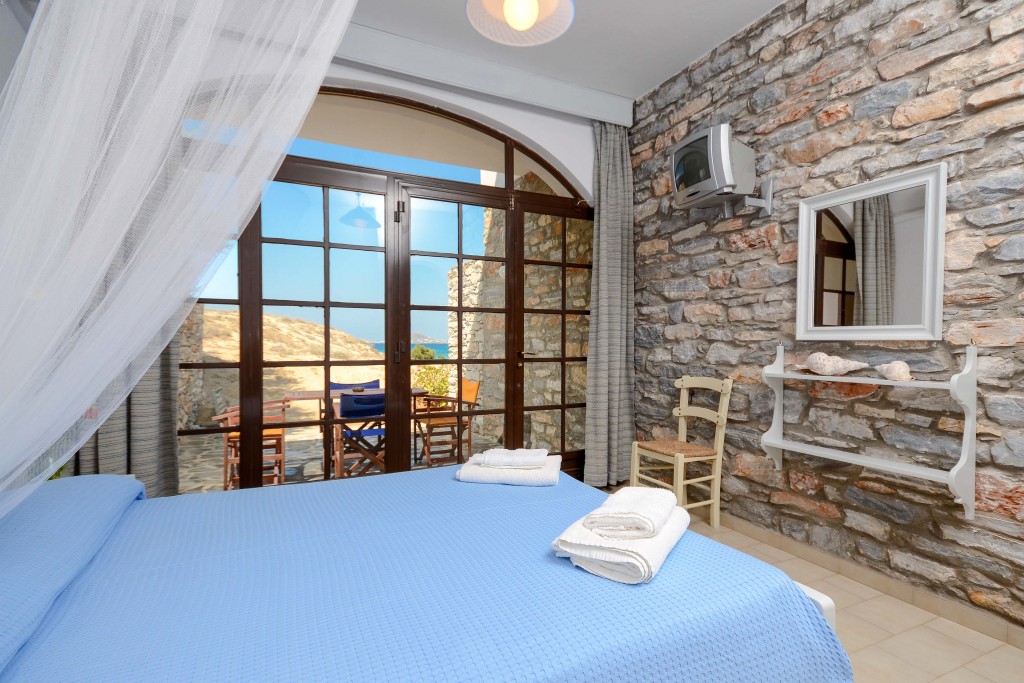 Have a fantastic time at our outdoors facilities!
At Victoria Studios, it's not only our accommodation that will guarantee you relaxing holidays; our facilities also include: an outdoor pavilion and barbeque space where you can grill your own meat and have an amazing dinner, the loved Victoria cafe where you can enjoy your coffee or a cold refreshment or snack during your time at the beach and of course the playground with its variety of games which will keep our small friends happy. The Parthena beach of Mikri Vigla is also ideal for kitesurfing and windsurfing lovers, due to the strong north winds that blow during the summer season.
Our location
Naxos island is known as the biggest of all Cyclades -and one of the most wonderful, too. Due to each size, there are so much to do; from hiking, to sightseeing, windsurfing, cycling, swimming and of course eating! Naxos is famous for its history, local delicacies as well as supreme beaches, with the characteristic crystal blue waters, whether lengthy and cosmopolitan like Plaka, or small and picturesque like Alykes. Mikri Vigla is known for its beauty and peacefulness; it is small cape that features two different beaches, the north one (Parthena) and the south one (Limanaki).
Mikri Vigla offer a spectacular view to Paros and is ideal if you are a lover of amazing sunsets; Parthena beach is lively, with restaurants, cafe-bars and the ultimate destination of windsurfing lovers; on the other hand, Limanaki is smaller yet picturesque and perfect for a quiet stroll and sunbathing. Both will enchant you with their natural beauty and amazing sea.